For admission to Delta English School, transfer certificate from candidate's previous school is required. If you do not have an attested transfer certificate at the time of filling the online application, upload the unattested equivalent at time of application. Following admission into Delta English School, you must replace this document with an attested transfer certificate (see attestation guidelines below) within 30 days from start of school.
For details of Transfer Certificate Attestation Requirements, please click the button below.

Note:
Be prepared to mail or hand-deliver the original attested transfer certificate, when requested by the Office of Admissions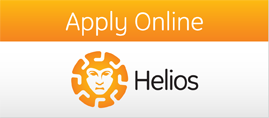 Application to withdraw from DES should be made on the Withdrawal form (available at the Office of the Registrar) along with the Transfer Certificate (TC) processing fee and must be submitted to the Registrar at least 30 days preceding the month from which the student's name is to be removed from the DES student roster. Failure to do so will result in payment of month's fees in lieu of notice.
The Transfer Certificate (TC ) / School Leaving Certificate (SLC) is issued by the Office of the Registrar only after all tuition and fee arrears are fully cleared and any DES asset taken on loan, if any, is returned to the appropriate DES campus unit from whom the asset was loaned. When the processing of the TC / SLC is ready, the school will intimate the parent / guardian. TC/ SLC can only be collected in person from the office of Registrar